Tech is embracing a trend labelled corporational determinism.
So, we might need to rethink our product launches.
We used to do product launches to launch new products. Today, product launching for the sake of launching products might be a public relations tactic of the past. Many big tech companies regularly do big launches despite not having heavily overstated iterative advancements to report.
Classical public relations advice suggests that you shouldn't call for a press conference if you haven't got anything substantial for the journalists to report, but this might be a rule in need of revision.
Let's look at a recent research paper on the topic:
The Strategy: Grandiose Remarks of Self Importance
A recent research paper proposes a new theoretical concept — corporational determinism. The abstract states:
"This paper proposes a new theoretical concept, corporational determinism, to describe narratives by which digital media corporations are presented as the main or only agency informing socio-technical change. It aims to unveil how digital media corporations employ such narratives to reinterpret the past of digital media, to underline their leading role in present societies, and to show their ability in predicting and shaping the future."
I'm sure many of us would agree; big tech companies have a flair for wanting to rewrite history and name themselves as lead dominos in changing the world.
It's also fair to assume that big tech companies are pushing this narrative past the point of being that obnoxious type at a social event who can't stop talking about just how magnificent they are.
Nurturing the Myth of the Incessant Revolution
Taking pride in actual accomplishments is sensible. Revising history to fit with grandiose exaggerations is douchebaggery. In Fast Company, Simone Natale describes the driver of creating such myths:
"Believing that one single device brought about a digital revolution is like seeing a crowd of people in Times Square and assuming they turned up because you broadcast on WhatsApp that everyone should go there. It is, however, a convenient point of view for huge corporations such as Apple or Google. To keep their position in the digital market, these companies not only need to design sophisticated hardware and software, they also need to nurture the myth that we live in a state of incessant revolution of which they are the key engine."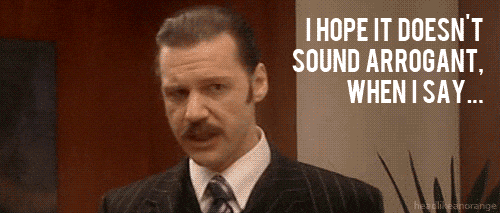 Just Go Ahead and Tell Your Story
Instead of making it all about the new products, shifting the messaging emphasis towards how the brand fits within a larger story would make sense.
However, in general, there is something for brands to learn from corporational determinism.
One long-standing challenge with product launches is the relatively short spike of attention it generates, only to return to normal interest levels shortly after.
Therefore, launching new products with the primary public relations objective might make more sense to reinforce your brand story.