Stakeholders play a central role in public relations.
In public relations, we typically segment three audiences; publics, influencers, and stakeholders. They overlap but are used for different purposes.
How To Define Public Relations
PR (public relations) = the strategic and tactical use of communication to develop and maintain relationships with stakeholders, influencers, and publics.
Please note:
Stakeholders — with various interests in the organisation.
Influencers — gatekeepers with important audiences.
Publics — groups with key communicative behaviours.
Learn more about public relations.
Influencers and publics exist regardless of the organisation, whereas stakeholders exist because of the organisation.
"In a corporation, a stakeholder is a member of "groups without whose support the organisation would cease to exist", as defined in the first usage of the word in a 1963 internal memorandum at the Stanford Research Institute. The theory was later developed and championed by R. Edward Freeman in the 1980s. Since then it has gained wide acceptance in business practice and in theorising relating to strategic management, corporate governance, business purpose and corporate social responsibility (CSR)."

Source: Wikipedia
The Stakeholder Model in PR
Arranging groups of people as stakeholders is common in the world of PR. So common that most PR specialisations have been named following the model.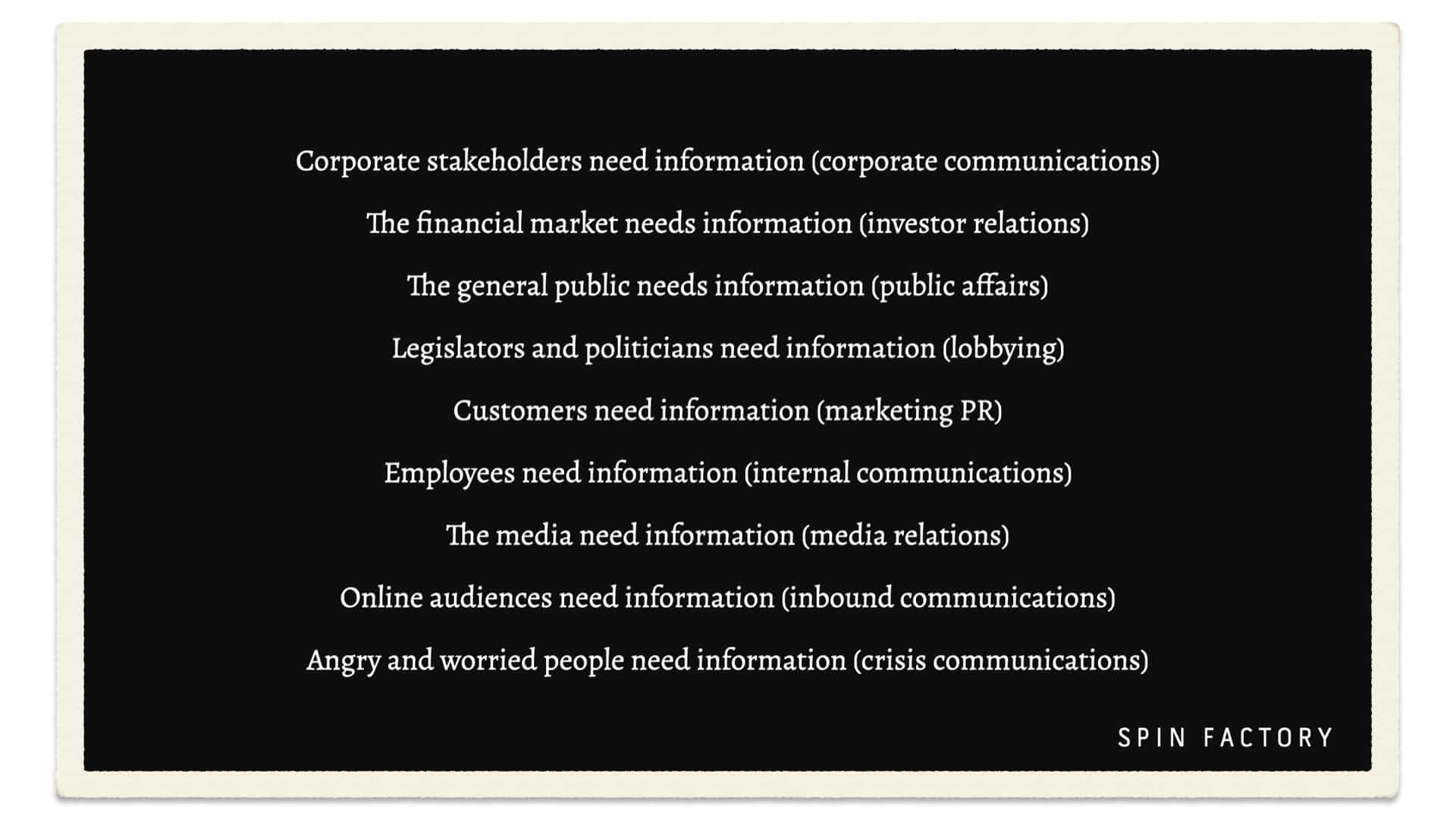 Developing and maintaining relationships with various stakeholders is a significant challenge for PR professionals since their information needs are typically very different. From a resource perspective, the PR function must constantly struggle to find the right balance in prioritising these needs.