How do you escape mediocrity in content marketing?
The digital revolution has changed many things for the better. It hasn't done much for the average quality of content, though.
Look, I get it.
I've been blogging since 2002 and publishing my fair share of mediocre content. Putting out good content is a challenge.
How can we escape mediocrity? And why is it so important?
Here goes:
We're All Media Companies
"The only sin is mediocrity."
— Martha Graham
In many ways, we're all media companies now. For better or worse.
It's a grim irony of the information age that our most successful media companies, like Google and Facebook, don't produce any content.
Still, content marketing is a massive opportunity with enormous potential for ROI. The "only thing" holding anyone of us back is the honeytrap of publishing, checking it off as "done", and then being indifferent to the fact that your content will never get noticed.
How do we escape mediocrity in content marketing?
The Long Tail Fallacy
The long tail theory typically looks at availability versus popularity.
For instance, a B2B brand could publish helpful content that is unique and relevant to a specific group of people. Anyone searching for such content would eventually find it due to its uniqueness.
An online bookstore, however, with millions of titles in various demand, will outcompete a physical store with "only" thousands of popular books. The long tail has democratised media via publishing platforms and social networks. From a social media- and search engine perspective, the long tail theory turned out to be good news for niche content creators.
But is it still that simple?
A decade ago, such a strategy worked flawlessly. At that time, online publics was still very in an exploration phase. This exploration phase was a cornerstone of the hippie web. Today, human online behaviour and exploitation are centred around the money web.
The phase of online exploration has gradually worn off. As more and more interests are looking to capitalise on their online activities, people are becoming increasingly aware of how they divide their attention. With it, the bar for content quality has risen.
In a fascinating turn of events, the long tail theory is steadily becoming a theory for e-commerce success explicitly, where you begin by offering the most outstanding long-tail coverage for a hyper-specific niche — and then you grow slowly into additional hyper-specific niches in unison with your customer base.
But the long-tail theory has ceased to be significant for the type of mediocre corporate content that many of us put out regularly.
Wastelands of Mediocre Content
After years and years of online marketing struggles without good-enough results, many businesses are slowly concluding that mediocrity won't cut it anymore.
The sufficient level of content quality seems akin to an invisible stone wall between two online territories. We find green pastures and fertile soil on one side of the wall — and lots of people. On the other side, there's nothing but empty wastelands. And apparently, this is where your m business has zero true fans.
It's the desolate plains of corporate cringe.
When you find yourself on the wrong side of this stone wall, you can publish your corporate content however often, but nothing ever seems to grow in these desolated long tail-plains. It would be best if you got yourself over that stone wall and into the territory on the other side of that wall where there are real people.
But what will it take?
What is Content Quality, Then?
To be allowed into the lush territory inhabited by real people, producing and publishing great content seems like a passport.
If you produce and publish Game of Thrones, people will gather to watch in hoards. But we're not HBO. We're organisations that have and sell anything from toothpaste to medical equipment. We provide products and services. Whether for profit or not, we're organisations that make society work.
A new line of server appliances or having the best avocados on the market will never be as interesting as the bloody struggles of the Seven Kingdoms.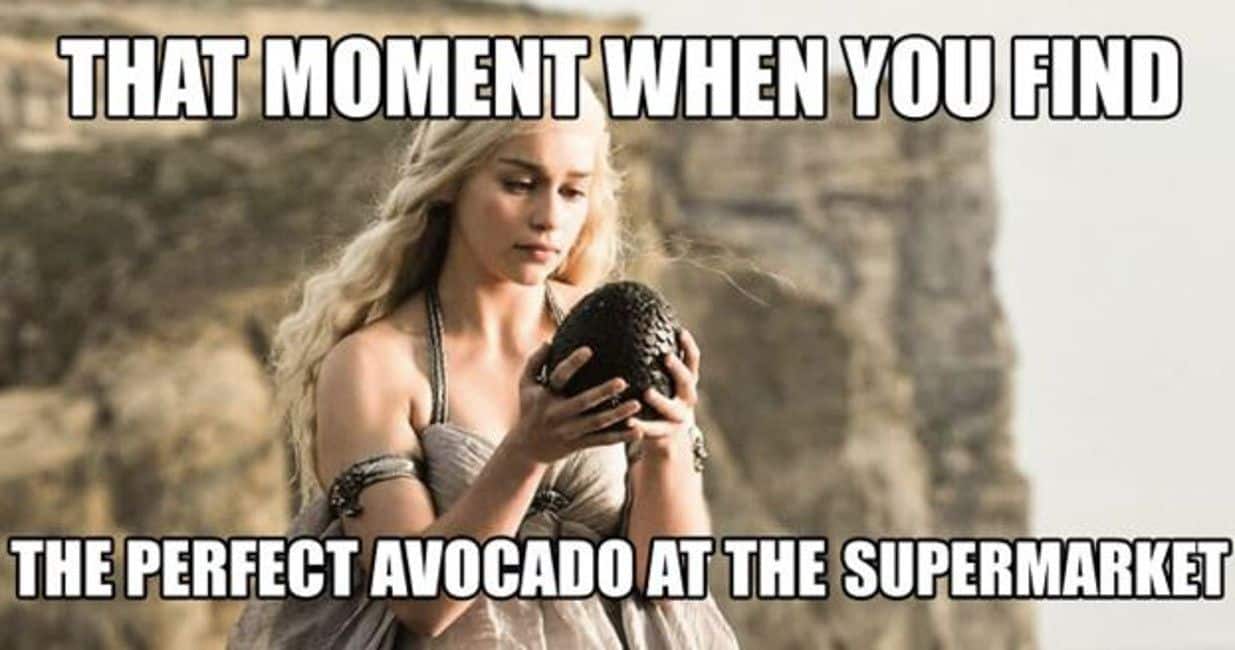 The harsh reality is that the algorithms have considerably raised the bar for content quality. We can readily appreciate that the algorithms will sort out lousy and bad content, but we must also get used to them doing away with average and good content.
"Do Better" Is Not Helpful Advice
"Do better" isn't helpful advice. It's the equivalent of telling a lost soul dying of thirst in the scorching desert to "drink some water".
However, "do less of what isn't working" is helpful.
If you're investing valuable resources into producing mediocre content today, you can allocate those efforts differently tomorrow. Remember that there's no general content shortage online; you could focus your efforts on improving quality.
Yes, this means putting out less content. Yes, less content will mean taking a hit in reach short term. Taking a hit in reach will mean fewer conversions — temporarily.
But putting out high-quality evergreen content at a lower frequency will gain momentum and propel patient and consistent brands over that stone wall. And raising the bar for content quality will instil new and valuable processes in your organisations.
No more corporate platitudes. No more corporate cringe.
When you finally push past critical mass, your content marketing will soar. You will start to touch people's hearts and minds.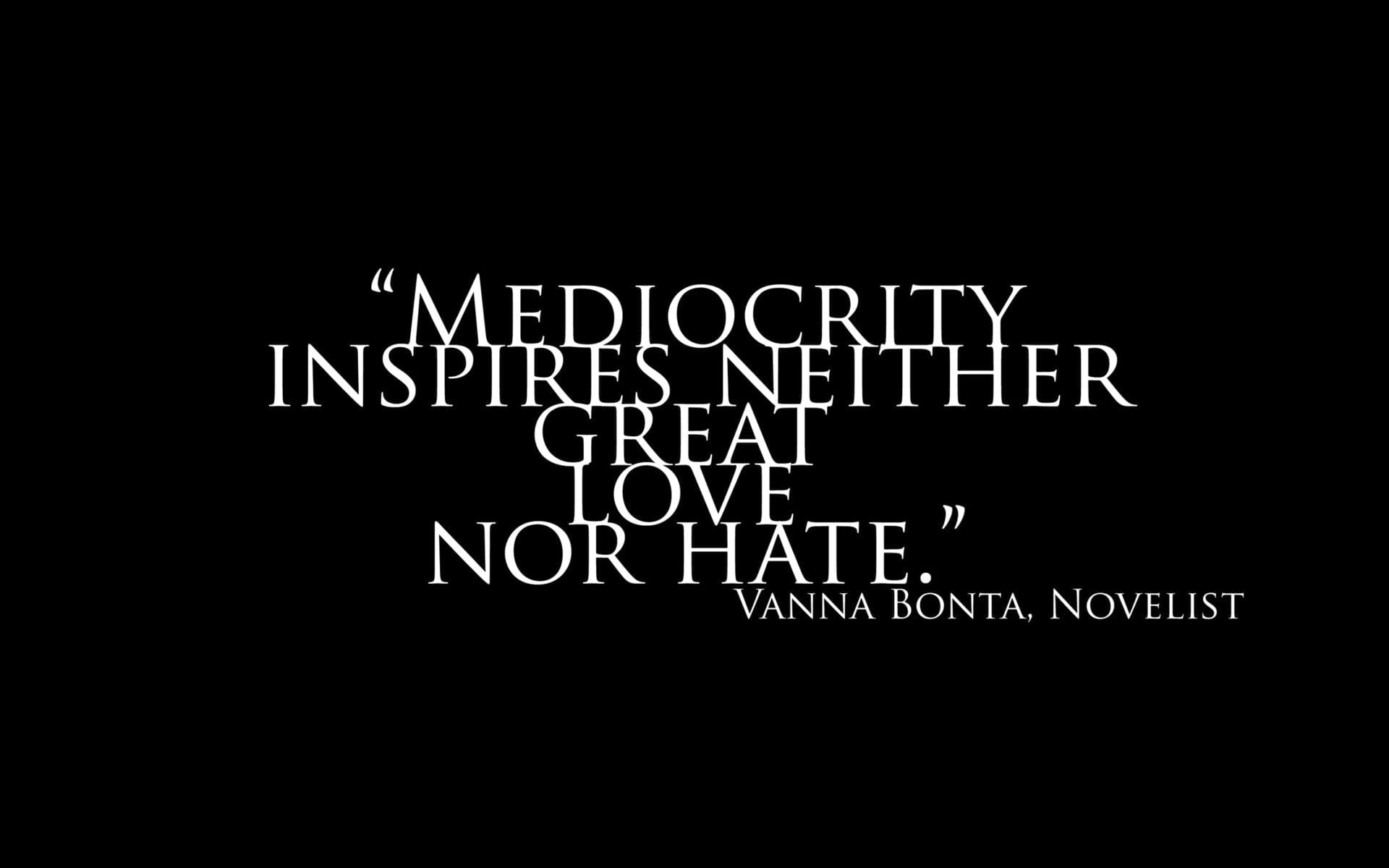 How To Escape Mediocrity
What should you do if you find yourself stuck in the non-fertile and rugged online wasteland where nothing your organisation says or does ever get traction?
Thank you for reading this article. Please consider supporting my work by sharing it with other PR- and communication professionals. For questions or PR support, contact me via [email protected].
Bonus Resource: Evergreen Content
Evergreen Content
What's evergreen content? For a piece of content to be evergreen, it needs to sustain its value over time. Meaning: The content must be relevant today, tomorrow, and in the foreseeable future.
While news content might have a more significant impact short-term, evergreen content instead accumulates over time:
There are different ways to leverage evergreen content. I recommend a few axioms for evergreen content:
Read also: Evergreen Content is Forever
Bonus Resource: Content Themes
Content Themes
Let's use a fictitious example of an IT company. First, they decide on a core message for their content strategy:
Core message: We make IT easy to understand.
Then, the IT company breaks their core message down into four business-critical content themes:
Q1 content theme: We make people understand the internet of things.

Q2 content theme: We make people understand business automation.

Q3 content theme: We make people understand cloud computing.

Q4 content theme: We make people understand managed services.
For each quarterly content theme, they produce content packages. Each content package could contain the following:
Read also: How Content Themes Works—And Why You Should Use Them
Bonus Resource: Deep Content
Deep Content
Here's an example of an online content structure that's five levels deep:
In the example, five layers of evergreen content are stacked:
Deep content is centred around providing increasingly higher quality to content divers since they're more valuable than surface browsers.
As for the importance of structure and depth, the logic is the same as for iceberg publishing and content themes.
Read also: The Deep Content PR Strategy