What are content themes?
In this article, I will demonstrate the value of structuring your content into content themes and explain why you should consider applying this strategy for better results.
As a digital strategist, I've been designing content marketing strategies for numerous brands since 2005. Using content themes is a PR strategy accessible to almost any organisation.
Let's go:
How To Create Content Themes
Content Themes
Let's use a fictitious example of an IT company. First, they decide on a core message for their content strategy:
Core message: We make IT easy to understand.
Then, the IT company breaks their core message down into four business-critical content themes:
Q1 content theme: We make people understand the internet of things.

Q2 content theme: We make people understand business automation.

Q3 content theme: We make people understand cloud computing.

Q4 content theme: We make people understand managed services.
For each quarterly content theme, they produce content packages. Each content package could contain the following:
Read also: How Content Themes Works—And Why You Should Use Them
Start With a Core Message
First, let's not pretend that a content theme is anything ordinary. It's just various pieces of content around the same topic.
Simply put, a content theme is a content package.
But there is some sophistication to content themes still. The key is first to establish a core message.
If you've been reading this blog for a while, the chances are that you might have noticed that I talk about centring your PR activities around a core message.
For instance, Red Bull's core message focuses on action sports where people are sent flying through the air. That's their core message—they are centring all their communications and marketing activities around it.
Content Themes will structure your messaging one level beneath your core message. You divide your core message into several content themes. This will allow you to cycle to various sub-topics related to your business—without losing focus.
Focus On Evergreen Content
Evergreen Content
What's evergreen content? For a piece of content to be evergreen, it needs to sustain its value over time. Meaning: The content must be relevant today, tomorrow, and in the foreseeable future.
While news content might have a more significant impact short-term, evergreen content instead accumulates over time:
There are different ways to leverage evergreen content. I recommend a few axioms for evergreen content:
Read also: Evergreen Content is Forever
How To Structure Your Content Themes
For each content theme, you produce content around that specific theme. It could be lots of content, or it could be less. It all depends on your overall content strategy.
Deep Content
Here's an example of an online content structure that's five levels deep:
In the example, five layers of evergreen content are stacked:
Deep content is centred around providing increasingly higher quality to content divers since they're more valuable than surface browsers.
As for the importance of structure and depth, the logic is the same as for iceberg publishing and content themes.
Read also: The Deep Content PR Strategy
The Blogger Outreach Focus
Many years ago, I first tested the concept of content themes myself.
I only published blog posts about "blogger outreach" for four months or so. I also gave seminars on the topic, created some visuals, sent out a few emails, and ensured I never published anything else during this period.
I've described this in My Content Marketing Experiment (That Failed Miserably), and it worked so well that it got me into some trouble:
The problem was that I became the "blogger outreach guy." I don't mind doing blogger outreach now and then, but my focus has always been strategy. I should've picked the topic for my content theme more wisely.
Benefits of Content Themes
Using content themes comes with several upsides:
Planning. Using content themes makes it easier to plan your messaging for the year.
Visibility. Search engines love it when you produce and publish related content.
Growth. You're providing valuable and evergreen content on a niche topic.
The "One Thing Only" Challenge
I've helped clients structure their content marketing into content themes—and I've been very proud of the results.
Many brands expect it to be challenging to speak about "only one thing" at a time.
Can an IT company produce a comprehensive content package about business automation for a whole quarter? (Hint: Yes, they can!)
While posting a tweet is easy, you must stick to your message for extended periods. So, how do you talk about "one thing" for a more extended period?
To come up with good ideas, it's helpful to brainstorm.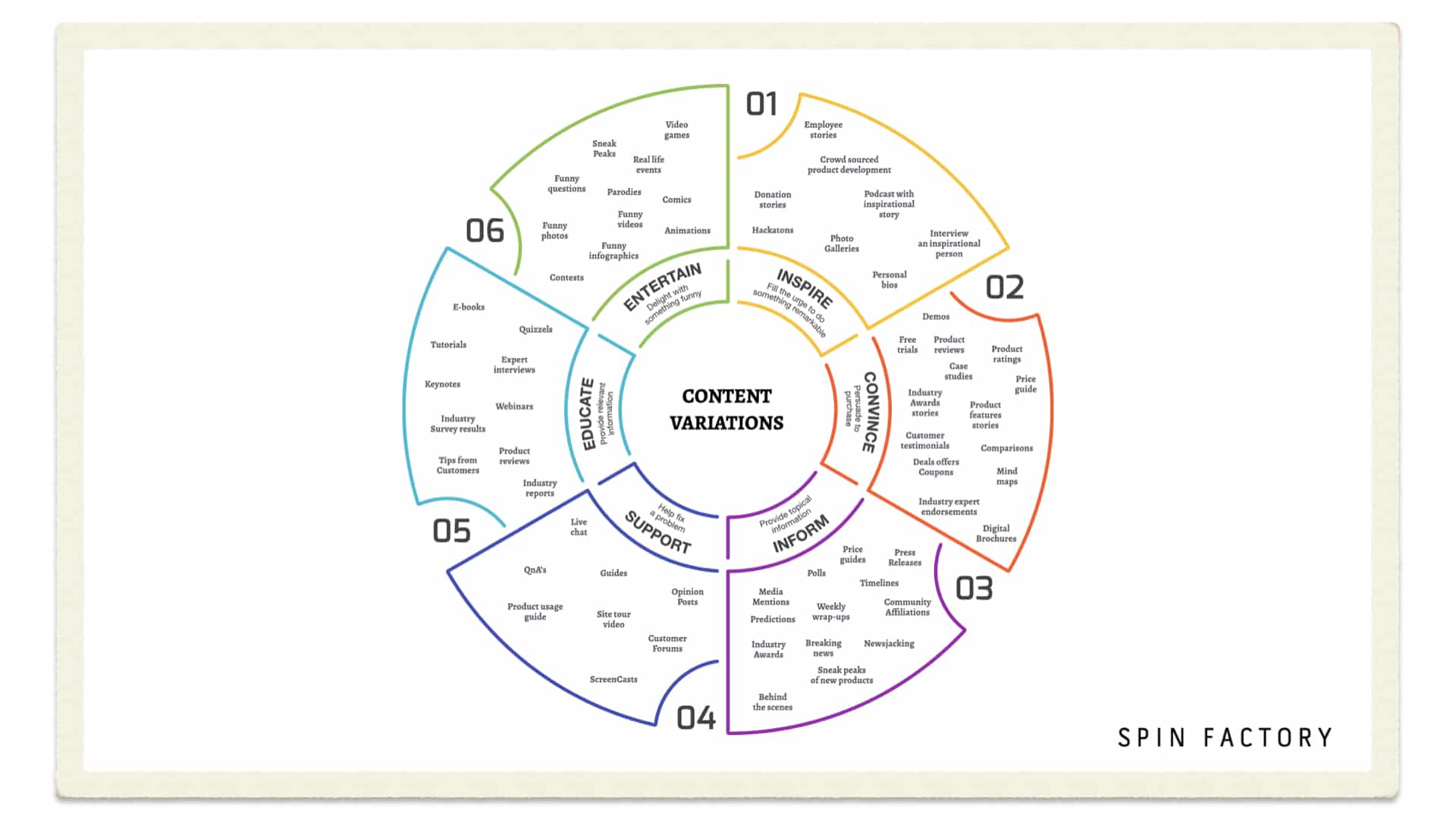 In my experience, creating content variations is much easier than most might think. After all, I've been blogging around a content theme (i.e. public relations is a powerful business tool) for nearly two decades.
Once you start as a team, the ideas will begin to flow, and you'll soon find yourself in a situation where you have too many great ideas.
The actual "one thing only" challenge is actually of a different kind:
Content themes' challenge is convincing your organisation not to speak about non-related matters. An organisation "chatters" all the time and convinces all functions to talk as one—that's the challenge.
Thank you for reading this article. Please consider supporting my work by sharing it with other PR- and communication professionals. For questions or PR support, contact me via [email protected].