Does your front page suffer from conversion cannibalism?
Most organisations put too much content on their front pages. Unknowingly, they hurt their conversions and, by extension — their business objectives.
In this article, I will demonstrate why less is more in front-page design.
Let's go:
The Website Front-Page Debate
"We must put my stuff on the front page because it's crucial."
I often get involved in heated debates on what to include on the front page. If I weigh into the debate that they should remove certain elements, the chances are that someone will get offended. Like, "how dare you remove my work from our front page?"
Since this is a tricky situation, I want to give you some easy-to-follow examples to help you straighten your front-page strategy.
The key to an efficient front page design is to stop thinking about what to put on the front page regarding what's "important" and what's "not important". Take a look at Google's front page: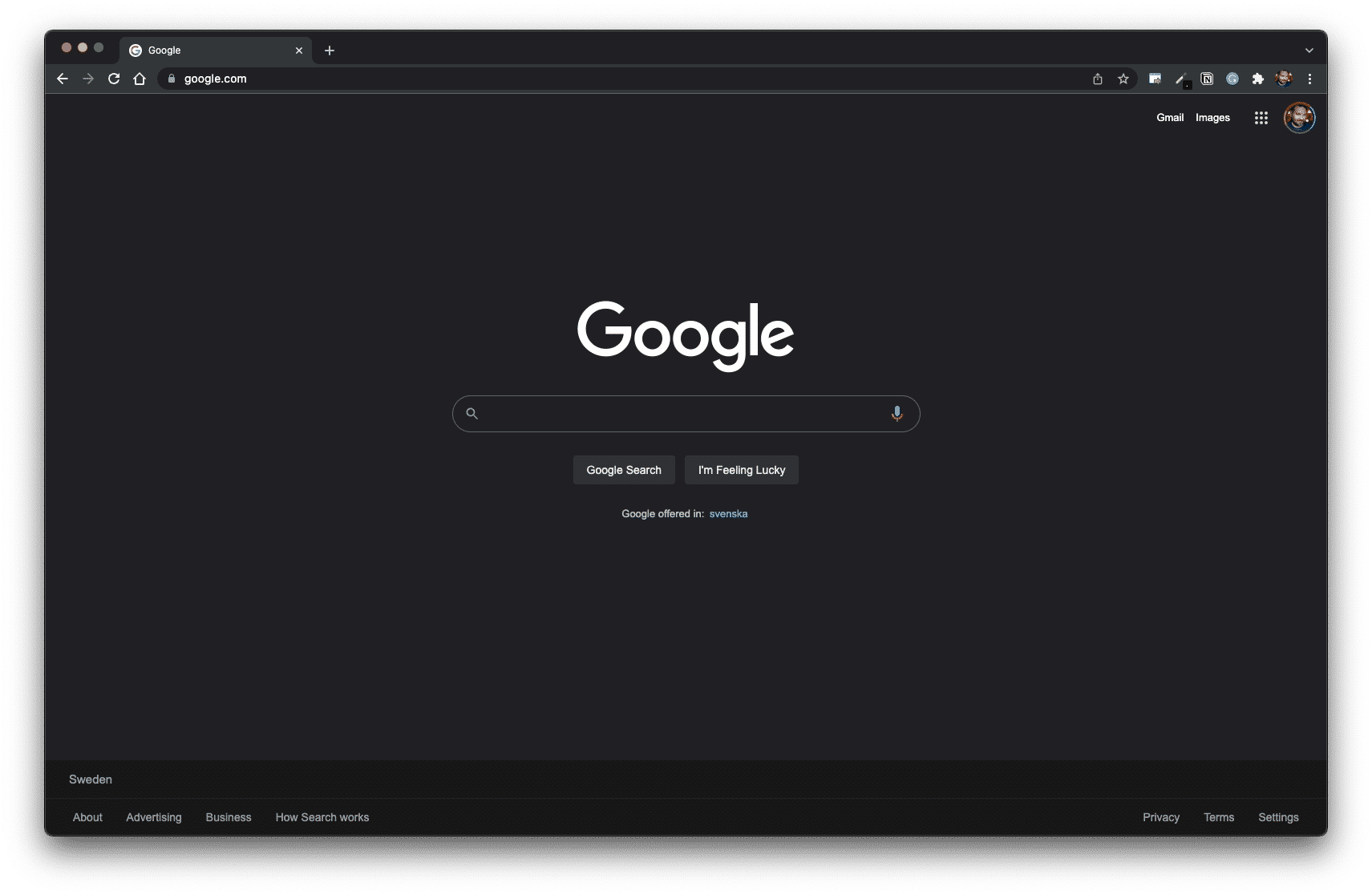 Now, Google has lots of essential products. Google Drive, Google Maps, Google Chrome, Google Earth, Google Trends, Google Adsense, Google Scholar, and many more. The only service that makes it onto the front page is Gmail (top right corner), but it isn't exactly prominent on the front page.
All these Google products are reasonably significant, right? Even still, these Google products don't make the cut for Google's front page — the Google search page.
And Google ought to know something about how the web works.
The Paradox of Choice
Imagine a web page with 1,000 visitors per day. The page has only one button for the users to click. The conversion rate for the site is 2% on average. That's 20 clicks on your button.
So, what if you add another button? In most use cases, the conversion rate for the page doesn't go up — it falls. Instead of getting 20 clicks on one button, you might get ten clicks on two buttons.
Competing call-to-actions will cannibalise each other.
This is the paradox of choice. In 1995, Professor Shena Iyengar from Columbia University launched a market stall with different jam flavours. When she offered twenty-four options, more people came to the booth. When she only offered six choices, more people converted into paying customers.
Our decision-making process is complex, but researchers have offered many possible explanations, such as decision fatigue, analysis paralysis, and buyer's remorse.
Strive to show visitors only what they came for. Kill your darlings.
Only when the user goes deeper into your site can you show them more of your content.
Horizontal vs Vertical CTAs
An easy way to think of website CTAs (call-to-actions) is to think of buttons and forms. Buttons and forms are precious since they determine your conversions.
There is a form of "alignment cannibalism" taking place when it comes to buttons and forms. And these alignment issues should be considered when designing your front page.
On the web today, we see a trend where there is white space to both the left and right of buttons and forms. And we see a trend where more of the same CTAs are stacked from top to bottom.
You're Probably Not an Exception
Yes, there are successful businesses that also have cluttered websites:
Amazon.com might be the prime example, but my favourite got to be lingscars.com and her rather "more-is-more" approach to web design: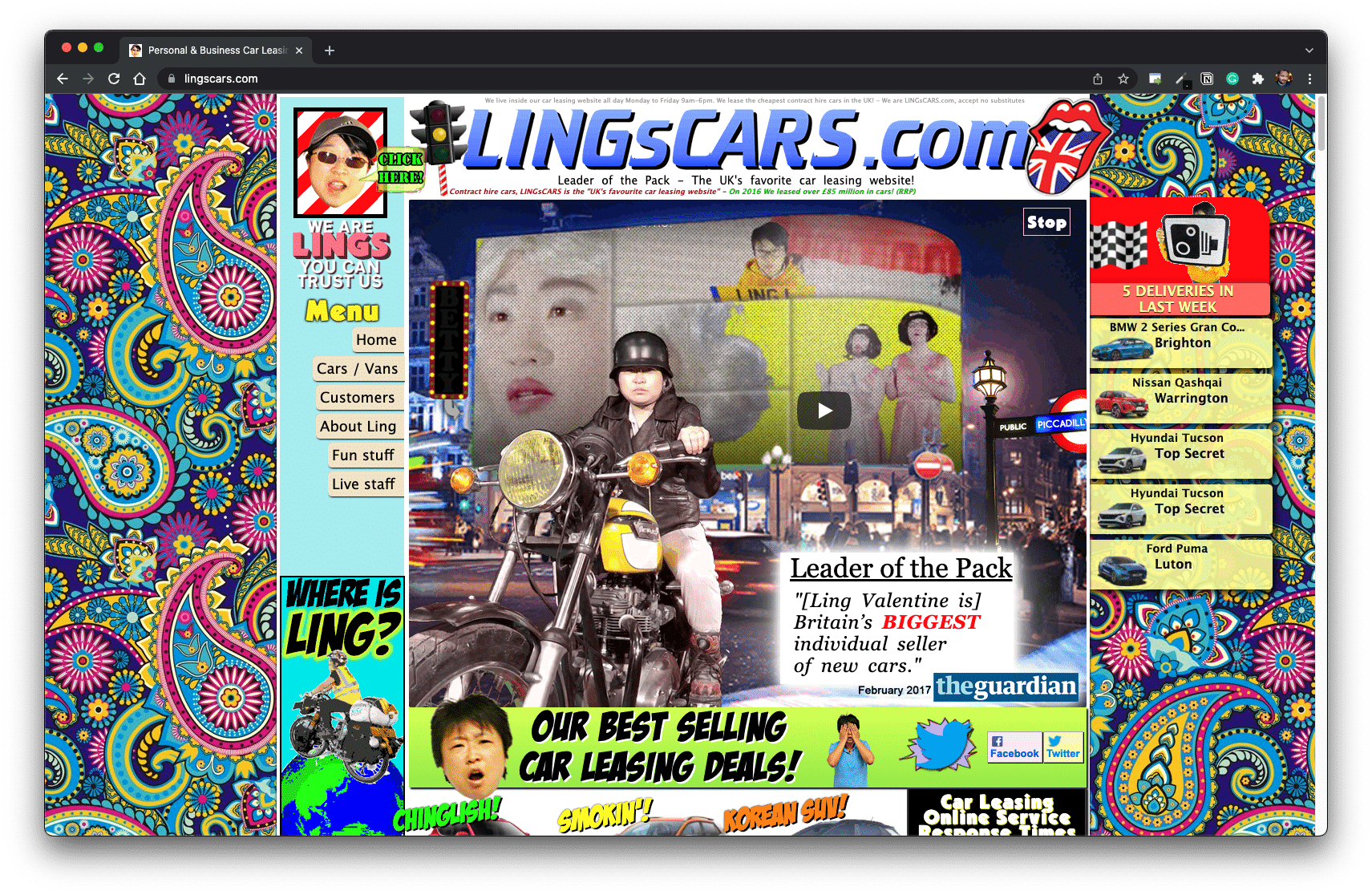 But your business is probably not Ling's. And it probably isn't Amazon's.
You also have to ask yourself if cluttered is the right direction for your brand. A statistical guess would be: No.
Unless you're running a non-posh e-commerce- or news site with lots of content and a high turnover on content items, I would be careful with such an over-the-top strategy.
Priority: The Small Ask
The choice of what to put on the front page isn't related to what's necessary or not necessary. Instead, your front page should be regarded only as a point of entry into your brand's universe.
The psychology behind focusing on smaller asks is straightforward, as explained by the Engagement Pyramid:
The Engagement Pyramid
The 1% rule of online engagement was mainly an urban legend on the internet. Still, a peer-reviewed paper from 2014 entitled The 1% Rule in Four Digital Health Social Networks: An Observational Study confirmed the 1% rule of thumb.
Engaged publics typically distribute themselves according to a distribution that has been scientifically proven well before the advent of the internet and social media, and supporting sociologists have made observations for centuries.
The engagement pyramid divides publics into three distinct groups:
When studying internet forums specifically, it's not uncommon to find that 90% of users have never posted (lurkers), 9% are adding only to existing topics and threads (contributors), and 1% are actively starting new subjects and threads (creators).
The engagement pyramid is sometimes called the 1% rule or the 1-9-90 rule.
Read also: The Engagement Pyramid
By making a small ask (your email address in exchange for something valuable to you) instead of a big ask (invest in hiring me as an advisor), I can capture and nurture trusting relationships over time, slowly moving prospects from 9% to 1%.
(Small asks are often referred to as lead magnets.)
The Iceberg Publishing Strategy
Looking back at the Google example, one could say they use multiple front pages. If we look at Google Drive's "front page", we can see the same strategy; there is just one message and one call-to-action above the fold. It works because it's crystal clear:
More and more conversion experts argue that most pages within a website's structure should be landing pages. Landing pages are accessible for search engines to drive relevant traffic since they're stripped of unnecessary content.
Instead of cramming everything into one single front page, your business could utilise multiple high-converting "front pages" instead, a strategy I call iceberg publishing — where there are many hidden direct landing pages beneath the site's surface.
Bonus Resource: Deep Content
Deep Content
Here's an example of an online content structure that's five levels deep:
In the example, five layers of evergreen content are stacked:
Deep content is centred around providing increasingly higher quality to content divers since they're more valuable than surface browsers.
As for the importance of structure and depth, the logic is the same as for iceberg publishing and content themes.
Read also: The Deep Content PR Strategy