How do you escape FOMO—Fear Of Missing Out?
The other day, Anne signed up for my mailing list.
After leaving her email address, she was taken to a landing page where I asked her to share her biggest digital marketing and communications challenge. Anne's biggest challenge was to keep up with digital trends in today's online landscape.
With poise, Anne wrote:
"Must we become f****** experts on Pokémon Marketing now?"
I feel you, Anne. She shares her frustration with hundreds of other readers who have answered that same question over the years.
How can one keep up in today's wired world?
Let's get into it:
No One Can Keep Up
No one can keep up with all the new digital trends emerging all around us.
You could pick a channel like Youtube and immerse yourself only to realise that you must choose a more precise focus. Now, you might try to get a handle on Let's Play-walkthroughs specifically, only to learn that you have to dedicate yourself to a certain genre of gaming—or to specific game developers.
Into the rabbit hole, we go. Every time you scratch a new shiny digital surface, it's easy to become overwhelmed. And then—FOMO, again.
As a public relations professional who's into digital communication for a living, I would suggest another way of looking at it. As I see it, you shouldn't be pushing yourself to look for everything all at once.
The trick, of course, is to spot the trends that will actually impact your brand in any meaningful way.
The Pokestop Shop
The other day in Stockholm, I walked past a local store for office supplies. There was a Pokestop right outside their storefront as circumstance would have it. 1A Pokestop is a virtual in-game feature of the popular mobile game Pokémon Go, a game that blends with real-world locations.
In an attempt to grab this marketing opportunity, they got into Pokémon Go and added lures to the Pokestop—which they clearly advertised on a written sign in one of their window displays. 2Again, for those of you who aren't up to speed with all things Niantic; a lure is a virtual item and part of the game. By placing your lure at a Pokestop, you attract virtual creatures for … Continue reading
I got curious and found a café across the street. In an hour, two Pokémon Go players, both less than 15 years old, stopped by the Pokestop outside the storefront, but none of them cared about entering the office supply store.
Boldly, I assumed that Pokémon Go players, in general, aren't in the market to stock up on printer ink. Reasonable, right?
It got me thinking.
I checked the office supplier's website and wasn't optimized for mobile. The website couldn't tell me whether or not they had certain products in stock or not. Wouldn't their marketing efforts had been better spent on jacking up their site?
For the sake of argument, let's imagine that the website has 500 unique hits every day. What if the office supplier had aimed their "creative ambitions" at those 500 daily web visitors—instead of trying to convert two young Pokémon Go players?
Your FOMO Filter
Don't get me wrong:
A part of me celebrates the office supplier for taking a chance to try out something new. "Fortune favours the bold," right?
Still, there's something to be said about taking risks when there's plenty of low-hanging fruit around.
Marketing and communications are fiercely competitive areas, simply because we compete for one of the world's most rare and valuable natural resources; people's attention.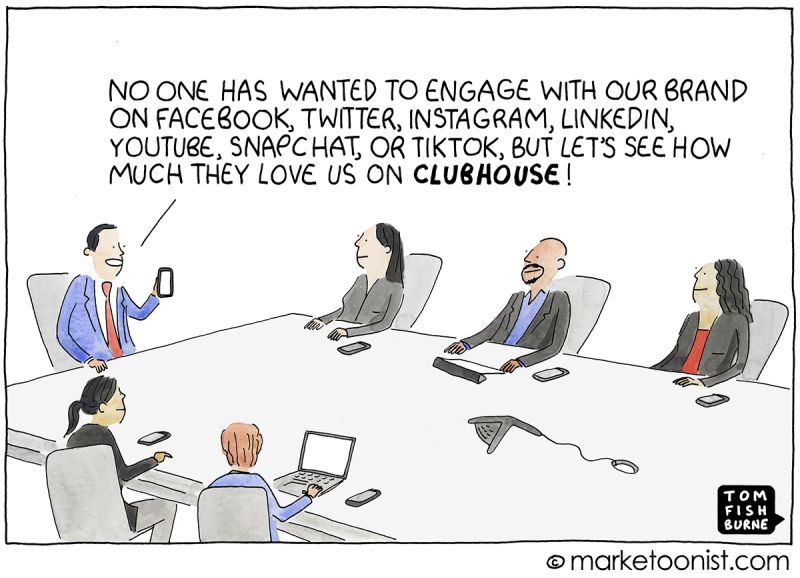 The question we should be asking ourselves:
The FOMO filter: Before experimenting with new and exciting online trends, ask yourself: have you exhausted all existing and business-relevant PR and marketing opportunities?
Keep Your Head Cool
Businesses can't afford to jump on each and every online bandwagon (Clubhouse, anyone? Next up—Metaverse?) that seems to be in vogue right now.
It turns us into FOMO-suffering neophiliacs. We fall prey to our own strategies of manufacturing artificial scarcity.
In the case of office supply stores, they should probably be total PR- and marketing nerds about inbound marketing, Google AdWords, customer loyalty, market research, online conversion, search engine optimisation, and e-commerce.
So, Anne and everyone else struggling to keep up, you really don't have to catch them all!
Just. Stay. Business. Relevant.
Update: Since someone actually asked.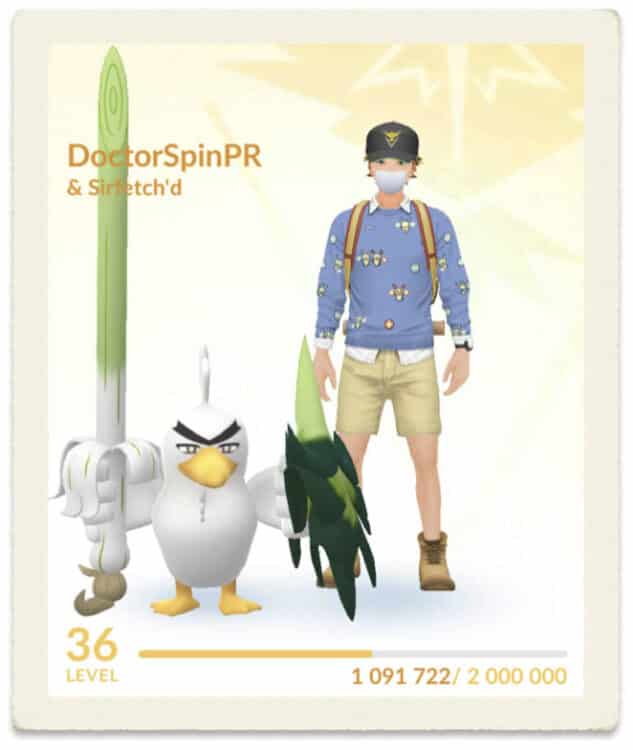 FOOTNOTES

| | |
| --- | --- |
| 1 | A Pokestop is a virtual in-game feature of the popular mobile game Pokémon Go, a game that blends with real-world locations. |
| 2 | Again, for those of you who aren't up to speed with all things Niantic; a lure is a virtual item and part of the game. By placing your lure at a Pokestop, you attract virtual creatures for other players to catch. But I assure you that most businesses can thrive without this specific knowledge. |