The Four Seasons Total Landscaping press conference… was weird.
After four years of scandals, the Donald Trump presidency was slowly ending — just as the vote count was starting to reveal Joe Biden as the next US president.
Even as a Swede, I closely followed the drama.
I knew we would be in for a slice of modern PR history.
Let's take a closer look:
Giuliani's Approach: Don't Get Angry, Get Mad
On the parking lot outside Four Seasons Total Landscaping in Philadelphia, the Trump campaign took to the makeshift stage to comment on the dire situation for Donald Trump and his dwindling chances of remaining in office.
The press conference was highly anticipated; it wouldn't have been outlandish for any other candidate to concede at this point, but most of us knew that admitting defeat wasn't exactly in alignment with the administration's playbook.
Instead, we got to see Trump's lawyer, the former Mayor of New York, Rudy Giuliani, put on a show for the cameras:
Giuliani was rampant, screaming and aggressive. At one point, he even demonstratively looked up into the sky, with his arms straight up as if on a crucifix, as he just went on to declare unsubstantiated voter fraud across the nation.
Ending up without any tangible proof for Giuliani's raging voter fraud claims, we who were watching the press conference from home were left with the simple realisation that the Trump campaign had screamed:
"Stop the count!" when they were in the lead,
"Count all the votes!" when they were behind, and
"Voter fraud!" when the results were in.
Watching all of this unfold live, I scratched my head in bewilderment.
As one of three voter fraud eyewitnesses, Giuliani introduced "Philadelphia resident and GOP poll watcher" Daryl Brooks.
Like the other two "witnesses," Brooks spoke about having witnessed voter fraud without actually using those words or outlining what he had seen.
My PR "spidey senses" made it difficult for me to find Brooks credible. Therefore, I wasn't at all surprised when I later learned that Brooks was indeed something of a character:
Brooks had been sent to prison in the 1990s for public masturbation and exposing himself to two girls aged 7 and 11. Still, this didn't stop him from running for various offices, like the US Senate and the House of Representatives.
Notably, Brooks always ran in New Jersey — never in Philadelphia.
Huh.
But, let's back up a few hours.
Enter: Four Seasons Total Landscaping
Earlier that day, Trump tweeted about the press conference held at the posh Four Seasons Hotel in Philadelphia. However, a new tweet was sent out shortly after, clarifying that the location was Four Seasons Total Landscaping.
So, the Trump campaign hosted its press conference at a parking lot across the street from a crematorium and next to a sex shop.
Right.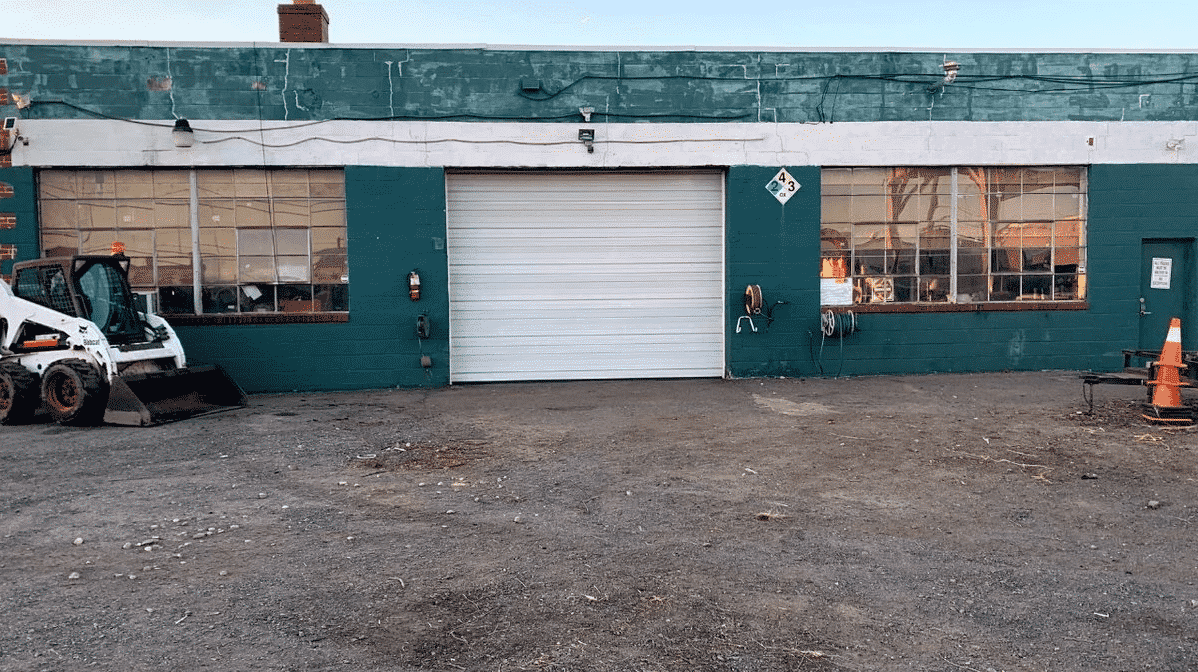 A PBS reporter called Four Seasons Total Landscaping and got the response that the Trump campaign wanted to use their parking lot because it was "secure and close to the I-95."
The Trump campaign explained that they had always intended to host their press conference at Four Seasons Total Landscaping; any mentions of the Four Seasons Hotel were just an unfortunate communication error.
Sure.
Make America Rake Again
Now, what about Four Seasons Total Landscaping, then? Well, the company quickly took to selling t-shirts and other merchandise online:
"Make America rake again."
"Trying to make America green again."
"Lawn & Order!"
America is the land of opportunity, so why not take your lemons and squeeze some PR juice?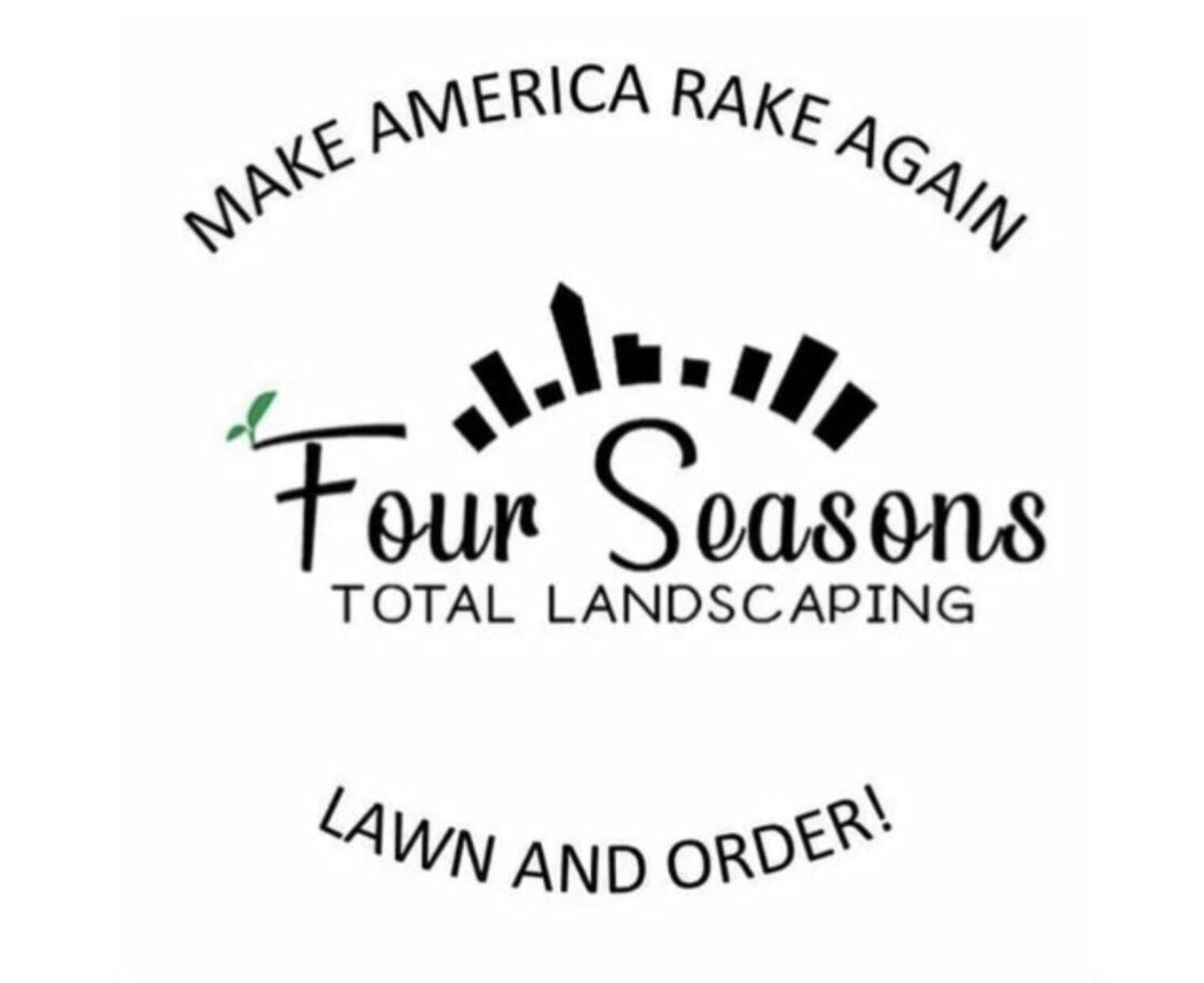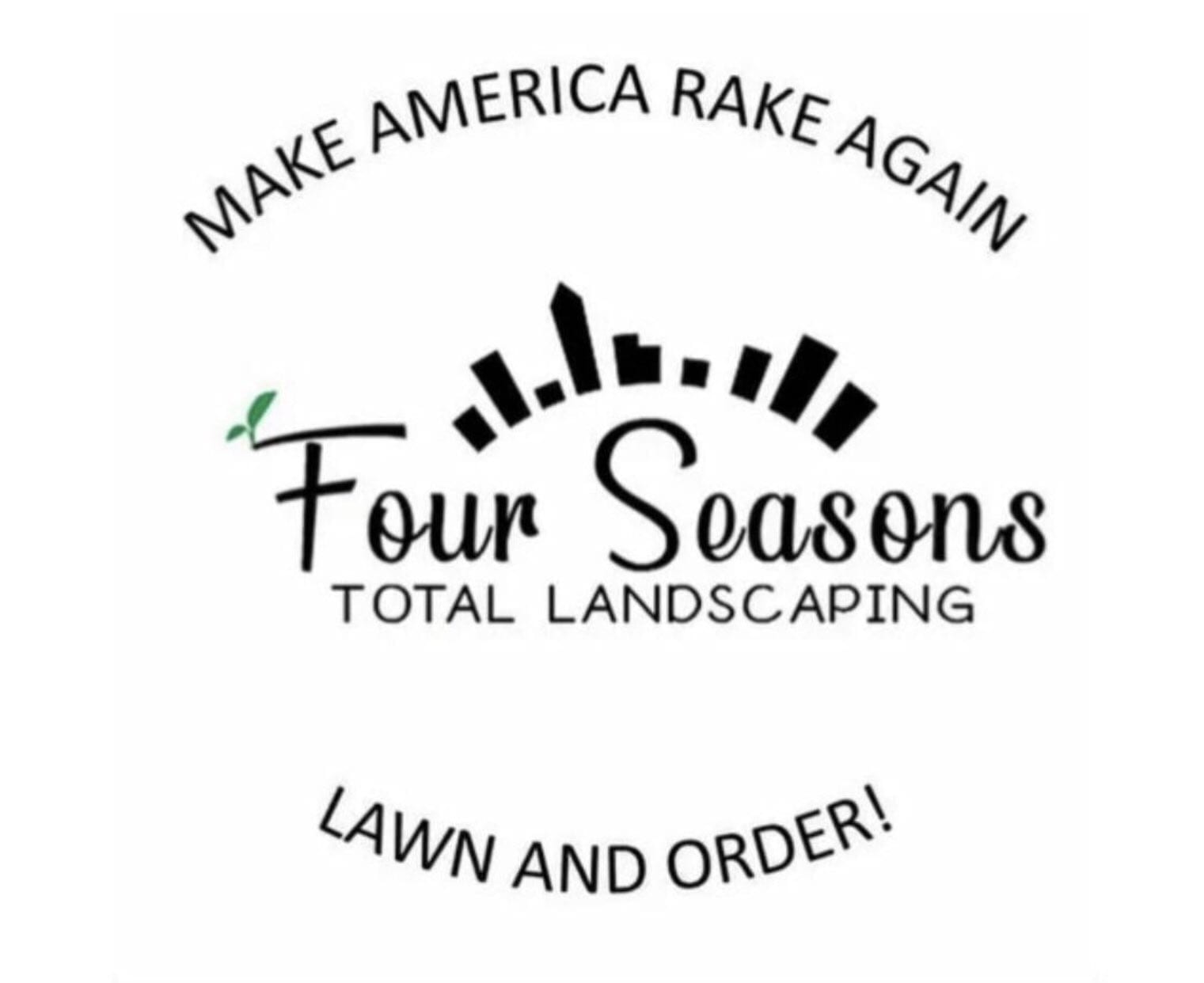 And, the internet sure had its fair share of fun, too.
There's now an 11-mile charity run from the Four Seasons Total Landscaping to the Four Seasons Hotel in the city — the Fraud Street Run.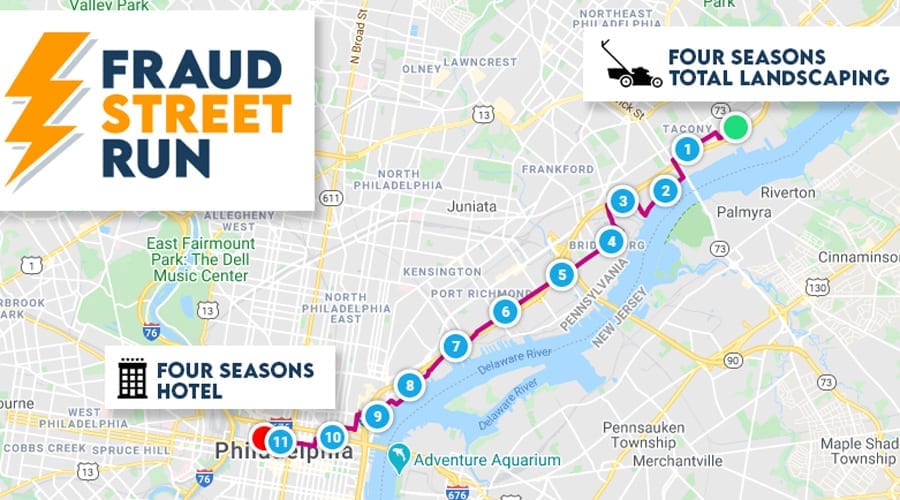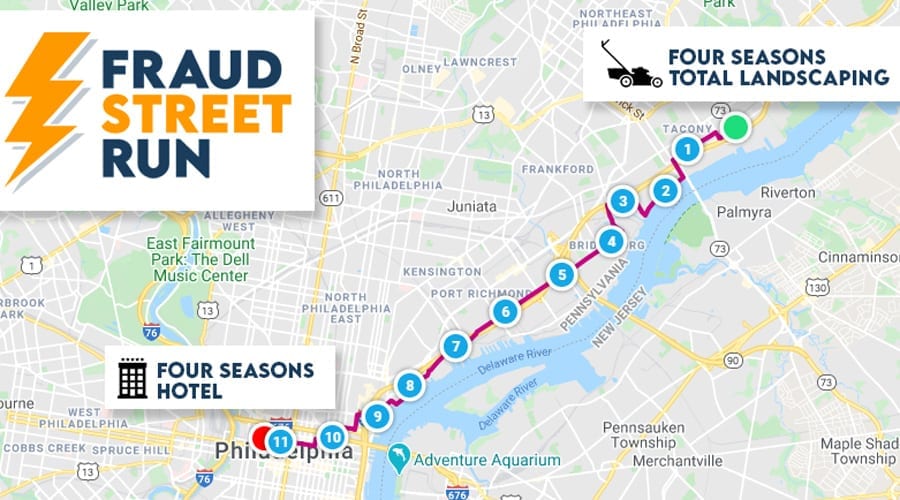 And Ochre Jelly went on to suggest the Lego set Definitely Winning: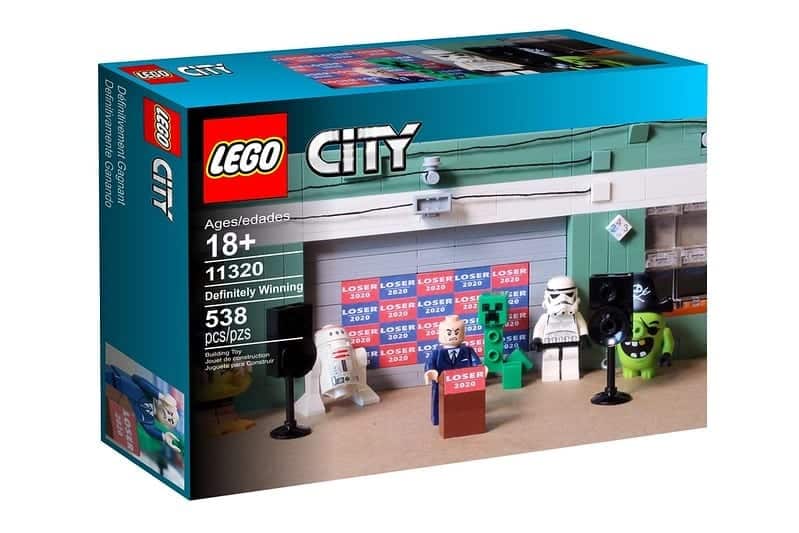 And there's an online petition on Change.org to add the Four Seasons Total Landscaping to the national register of historic places.
Now, all of this is hilarious.
And breathtakingly incompetent.
Still, there's much darkness to this whole circus, too. Many have suggested that this was a fitting, poetic ending to perhaps the most controversial US presidency ever.
A presidency that introduced concepts such as fake news and alternative facts.
We still don't know how far Trump's lawyers are prepared to push this agenda of trying to overthrow the democratic process and keep power over the world's most powerful nation. Still, that should be a bit more challenging than arranging a press conference in Philadelphia. 1Update: The Trump administration did push the agenda of trying to overthrow the democratic process. On the 6th of January 2021, after a Donald Trump speech, an angry mob of Trump supporters stormed … Continue reading
All in all, this wasn't just an episode of Veep.
This was a slice of modern PR history.
Thank you for reading this article. Please consider supporting my work by sharing it with other PR- and communication professionals. For questions or PR support, contact me via [email protected].
ANNOTATIONS

| | |
| --- | --- |
| 1 | Update: The Trump administration did push the agenda of trying to overthrow the democratic process. On the 6th of January 2021, after a Donald Trump speech, an angry mob of Trump supporters stormed Capitolium and trashed the place. |