How do you choose a new PR agency?
I would closely examine the agency team — and look for one type of person. However big or small your suggested account team is, one person will always be the agency's driving force on your account forward.
When in "sales mode", it's not uncommon for PR agencies to front some of their best and most senior people. While these resources might be great to access, they probably won't be doing the everyday grudge work for you. Nor would you want them to; their hourly rates are far too steep.
The agency will most likely introduce you to a senior account manager who would serve as your primary point of contact. This is the second most important role in any team setup, but it often isn't the most important.
In most cases, a slightly younger man or woman will be on your account. Not a junior, but not by far a senior, either. They might have 2–5 years of PR experience and should be pretty ambitious.
The mid-level consultant on your account team will probably be the person who writes the first drafts of everything that later ends up on your desk. They make the first or second drafts of all agendas, reports, and presentations. They probably also get in touch with most journalists and influencers on your behalf.
Put it like this: Someone on the PR agency account team often has the most to gain. And some mid-level consultants are PR rockstars who can't wait to get their hands on a prestigious account — even if it means more work.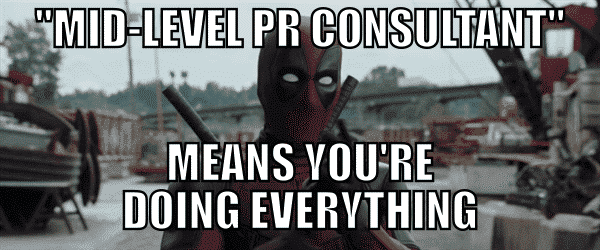 This should make plenty of sense. The junior consultants on your team are still learning the ropes, and the more senior consultants have already proven themselves.
While your senior account manager might be responsible for several accounts, the mid-level consultant on your team might just be fighting to establish their reputation.
Getting a mid-level PR rockstar looking to "make their mark" by using your brand as a career springboard is a surefire way of getting the most bang for your buck.
So, in any new PR agency pitch, look for a mid-level rockstar with something to prove.